WRITING & PUBLISHING CONSULTING SERVICES

Writing & Creativity Coach

Writing & Publishing Consultant

Literary Manager

Interviewer/ Freelance Photojournalist
Photographer

(Photojournalistic style portraiture, including author photos)
mardeene@visionariestolight.com

Atlanta, Georgia, USA, office 404-585-6150 (Eastern time)
www.publishersmarketplace.com/members/Mardeene
* bringing out and expressing the essence of the writer and the message/themes
* interviewing experts and mainstreaming intellectual, academic or esoteric material
* co-authoring on a selective basis
* nonfiction, narrative nonfiction
* writing/editing book proposals
* query letters
* pitching
* coaching writers
* speaking, teaching
* project management and getting the right people together to create synergistic results
Mardeene Burr Mitchell
photo by Debbie Porter
International Writing/ Coaching/ Publishing Consulting/ Editorial Services
Expand your possibility of getting published worldwide with Mardeene and her Anglo-Brazilian associate James McSill, international literary consultant and agent in the UK and Latin America. James, who is a specialist with English, Portuguese and Spanish authors, has been a popular speaker and teacher with Latins around the world.

Watch for upcoming McSill & Mitchell events in the U.S., Brazil and beyond!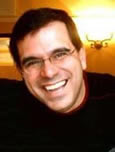 James McSill

James is a visionary bridge between the Anglo-Saxon and Latin literary worlds.
See more in the "About" section.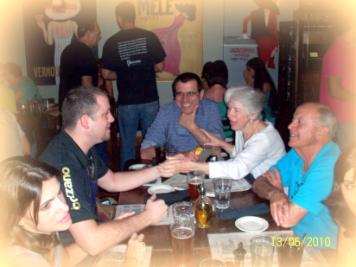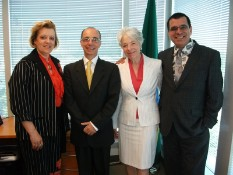 James (middle) and Mardeene (in white) connecting with writers Ricardo Ragazzo (Brazil) and Louis Gibbs (Atlanta, www.encoretodying.com) after all day at the Write the World conference.

Wilma Kruger, Chair of the Atlanta-Rio de Janeiro Sister Cities Committee (2003-2011), Ambassador Ganem of Brazil in Atlanta (2010), Mardeene and James, who are members of the Atlanta-Rio Committee
"Mardeene Mitchell is a literary manager par extraordinaire. She is an expert who can take an inexperienced writer and bring out their latent talent with constructive suggestion, innovative direction and unlimited patience. Mardeene's enthusiasm and confidence in her clients inspires them to greater heights and writers become authors under her direction. I could not have written Beacon on the Hill without her."


--Linda Kennney Miller, Speaker (CPS), Atlanta

Author, Beacon on the Hill, historical fiction about an unsung African American hero . USA Book News 2009 Best Book Award for African American Fiction; National Indie Excellence Award, 2009, winner for African American Fiction; Independent Book Publishers Association, Finalist in 2009 Benjamin Franklin Awards for Best First Book, Fiction;USA Book News 2008 Best Book Award for Historical Fiction; Georgia Writers Association, Nominee for 2009 Georgia Author of the Year Award in Fiction.

photo by Mardeene