Visionaries to Light, Inc.
is dedicated to
bringing visionaries and visionary ideas to light
to facilitate personal and global transformation.
The company is a globally oriented literary management service for writers providing writing/publishing/editorial consulting and writers conferences and retreats.

Future plans include interviewing visionaries for web and television and producing events that bring together the visionaries of the world to collaborate, teach and inspire each other and the people. Another goal is nonprofit work to encourage our Young Visionaries to Light and support their gifts and projects at school age.

Mardeene assists pioneering forward-thinkers with various stages of book development from initial concept and developmental editing and organization, through the writing and editing processes, sometimes helping with marketing materials and finding a publisher or agent.
Write the World in Atlanta, June 2010, at Atlanta City Hall Old Council Chambers. McSill (left back) and Mitchell (3rd from left front) with guest speaker Brazilian Ambassador Ganem (middle) surrounded by enthusiastic authors who came over from Brazil for the conference.
James McSill

based in Yorkshire, UK

Co-Director with Mardeene at "Write the World in Atlanta 2010" and "Write in Brazil", 2010.

James is a multi-lingual, Anglo-Brazilian book and story doctor/ lecturer/ mentor/ coach for English, Portuguese, and Spanish-speaking writers; a specialist in novel structuring and creative use of language, acclaimed by an ever-growing number of authors as the 'bridge" between the Latin and Anglo-Saxon literary worlds. He is entertaining, thought-provoking, and is recognized by top professionals in the industry as a leader in pioneering exciting changes in publishing.

James McSill can help you get your writing to a higher level in English, Portuguese, or Spanish and help you with the marketing of yourself. He can guide you on the marketability of your projects for the UK, Brazil, Spain and Portugal and help you get published in those arenas.

He has recently opened the McSill Literary Agency in London.
Below: Write the World in Atlanta
Left to right: Ken Atchity (film producer), Mardeene (Co-Director), Mark Victor Hanson (
Chicken Soup for the Soul
), Lygya Maya (Motivational coach/author from Bahia who introduced Mardeene and James), James McSill (back), Brazilian Ambassador Ganem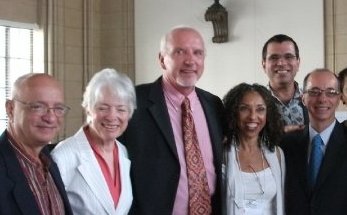 Luis is an internationally acclaimed author, editor and former publisher in Brazil and is the winner of the prestigious Jabuti and APCA Literary Awards. Once Editor-in-Chief of Pulsar Publishing House, he is a lecturer in the USA, Europe and South America.
Read more...
Below:

Internationally renowned world-traveling storyteller and award-winning children's book author Carmen Agra Deedy teaches at Write the World in Atlanta, 2010
Carmen Agra Deedy, based in the Atlanta area, USA
Born in Havana, she immigrated with her family during the Cuban Revolution to the Atlanta metro area. She brings a humorous cross-cultural perspective to her writing, speaking and teaching.

She is also an acquisitions editor for Peachtree Publishers in Atlanta, Georgia.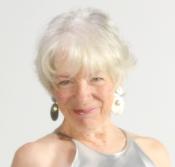 Mardeene Burr Mitchell

Mardeene, Founder and CEO of Visionaries to Light, Inc., and Co-Director with James McSill of "Write the World in Atlanta 2010 and "Write in Brazil," brings 32 years in the publishing and film industries as a writer, writing coach, publishing/literary consultant, inspiring teacher and speaker, and writing collaborator on a selective basis.
Her talent and company have attracted forward-thinkers of the times. She has helped writers at all levels of writing, including initial story and book ideas, structuring and development of nonfiction books, book proposals, novels and synopses, screenplays and treatments, through the polishing and editing processes, to guiding them through the pitching and marketing phases. She is known for her "penetrating perspective on humanity," being a "master at reading souls and pulling people's stories out of their deepest parts and communicating that powerfully out into the world" in their own voices.

She is currently working with Warren Woodruff, Ph.D. musicologist, on his children's fantasy novel series and major motion picture in development. She was the photographer for Vanda Teixeira in their inspirational photo gift book, TO BE A WOMAN. She is in progress on a memoir and a series of short stories--erotic fantasies for Baby Boomers. www.SexyBoomerStories.com

Below: Pre-conference Write the World faculty get-together, pizza-making in Georgia :

Richard Krevolin

,

award-winning playwright, screenwriter, author

and

Mardeene

and

James
.
Hang out with us and you're bound to have a good time while you're learning!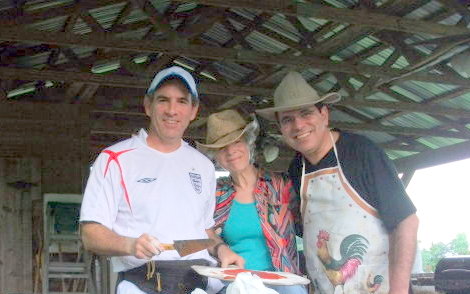 Anything "about" me, Mardeene, must include fabulous friends and colleagues and clients who often become friends, for that is what I am about--the whole of who we are, inspiring and helping people and each other together. One participant at our conference exclaimed, "This isn't only about books and writing, it's a love-fest!"
Richard Krevolin, based in LA and NY, USA
Richard is an author, playwright, screenwriter, and professor. He earned his undergraduate degree in History at
Yale University, a Master's Degree in Screenwriting at UCLA's School of

Cinema-Television

, and a Master's Degree in Playwriting and Fiction from USC. For 10 years, he was an adjunct Professor of Screenwriting at USC Cinema/TV School.
He has several screenplays under option and in development in

Hollywood

including SAFER with Tom DeSanto Productions (X-Men, Transformers). He has authored the books, Screenwriting From The Soul (

St. Martin

's Press), Pilot Your Life(Prentice-Hall), How To Adapt Anything Into A Screenplay (Wiley & Sons). He is also the author of the Young Adult book series, Tales of the Truly Grotesque, Max Holt, Ultra-Mega-Super-Secret-Stunt-Boy, and Doug P MountainDog & The Golden Bone.

Read more...


(
www.profk.com
;
www.powerstoryconsulting.com
)
Below: Richard, Eliana Barbosa, and Mardeene at "Write in Brazil" in Belo Horizonte, October 2010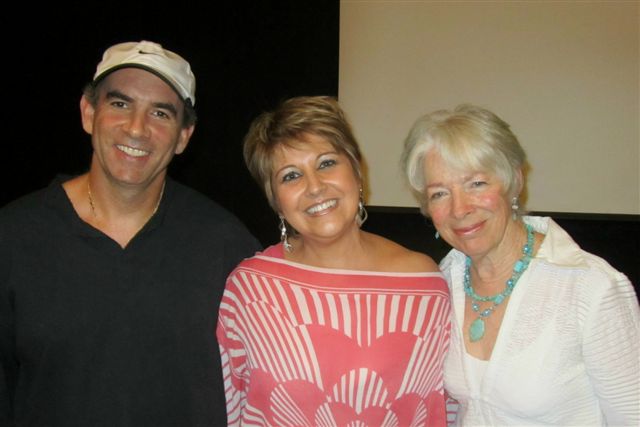 Richard and Eliana have a new book out, Be the Hero of Your Story (with a Foreword by James McSill)--a book that got started at our conference in Atlanta in June 2010.
Eliana Barbosa is a writer, columnist, self-help guru, and the star of the hit television talk show, Eliana Barbosa and You, on TV Mundi in Brazil. She is also the author of several best-selling self-help/inspirational books in Brazil.

Paula Munier, Senior Literary Agent and Content Strategist at Talcott Notch Literary Services, boasts broad experience creating and marketing exceptional content in all formats across all markets for such media giants as Disney, Gannett, Greenspun Media Group, and Quayside. She began her career as a journalist, and along the way added editor, acquisitions specialist, digital content manager, and publishing executive to her repertoire. She most recently served as the Director of Innovation and Acquisitions for Adams Media, a division of F&W Media, where she headed up the acquisitions team responsible for creating, curating, and producing both fiction and nonfiction for print, ebook, eshort, and direct-to-ebook formats. Her specialties include mystery/thriller, SF/fantasy, romance, YA, memoir, humor, pop culture, health & wellness, cooking, self-help, pop psych, New Age, inspirational, technology, science, and writing.
http://www.publishersmarketplace.com/members/pmunier/
Dr. Ken Atchity: With more than forty years experience in the publishing world, and twenty years in entertainment, Ken is a self-defined "story merchant" - writer, producer, career coach, teacher, and literary manager, responsible for launching dozens of books and films. His life's passion is finding great storytellers and turning them into bestselling authors and screenwriters.
Films in development include "Memories of 100," "Meg," "Boobytrap," "Demonkeeper," "Dr. Fuddle and the Gold Baton," and "Ripley's Believe-It-Or-Not!" (starring Jim Carrey; Paramount). Full film bio at imdb
His 14 books include books for writers at every stage of their careers.
Read more...